Riding a bike is risky business. Some might say riding pillion on a bike is even riskier. You are not in control of the bike, you are somewhat blinded by the rider, and slight imbalance can topple the two-wheeler causing injuries. Whether it is a long road trip, a night ride, or a quick visit to the mall, riding pillion on a bike has its share of risks. This makes it all the more important for bikers to insure their pillion riders. Read ahead to know details about the Pillion Rider Insurance cover.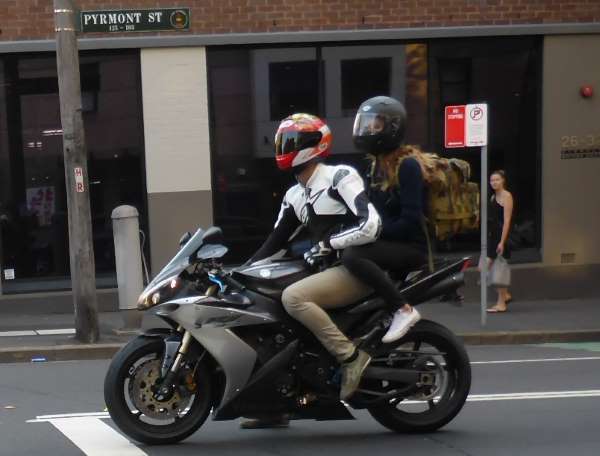 What is a Pillion Rider Add-on?
An Add-on is an extra cover that can be purchased along with your Comprehensive Two-wheeler Insurance policy. As the name suggests, this Add-on is designed to insure the bike's pillion rider. Just as the rider can choose a Personal Accident Cover to safeguard against financial losses in case of an accident, the pillion rider can also be insured in a similar manner. Thus, a cover should also be purchased for the pillion rider to avoid financial losses in case of an accident leading to hospitalization of the injured passenger.
Who Should Purchase this Add-on?
There is no point going for such an additional cover if you ride solo. However, if you often travel with someone seated behind on your bike, it would be wise to opt for such a cover. If you are unsure whether you want to go for this Add-on or not, analyze your frequency of riding with a pillion rider and then take a call.
Should the pillion rider purchase this Add-on?
Just like any other Add-on, the bike owner should also purchase this. The pillion rider cannot purchase the cover separately. The biker needs to purchase this Add-on to insure the pillion rider along with a comprehensive bike insurance policy.
Is it worth it?
This is a subjective question. You will be spending a nominal amount to purchase this Add-on. It is an expense if you purely look at it from an accounting perspective. However, if you look at it from an insurance perspective, it is a small price to pay in comparison to paying those costly medical bills in case of an accident.
Take Precautionary Measures
Whether you have a Pillion Rider Cover or not, it is important to take necessary precautionary measures such as wearing a helmet, being alert, following rules, giving accurate signals, etc. while riding a bike. It is beneficial for the pillion rider to wear a helmet and stay alert so that the rider can be notified in case of any threat.
Other Popular Add-ons
Apart from the Pillion Rider Add-on, you can also select other suitable Add-ons to strengthen your 2 Wheeler Insurance policy. Other popular Add-ons are – Roadside Assistance Cover, Return To Invoice Cover, and Zero Depreciation Cover.
Two Wheeler Insurance Online
Gone are the days when you had to fill lengthy forms and deal with insurance agents to purchase 2 wheeler insurance. Today, you can easily purchase two wheeler insurance online. There is a lot of information available on the internet regarding two wheeler insurance. However, it is suggested to visit your preferred insurance provider's website, read about the policy's coverage, and get your doubts cleared by speaking with the insurance company's executive in order to make an informed choice.
Once you are sure about the policy chosen and the suitable Add-ons, you can simply make an online payment and receive your two wheeler insurance policy in your registered email id's inbox within seconds. Remember that one small mistake on the road has the potential to end lives. Haste makes waste. Be patient, stay attentive, and respect the law.